Finally the Secrets of Bugging into Your Apartment when the S.H.T.F.
"What all prepared minded people living in any heavily populated town or city must know about staying put during a Time of Crisis"
While working in New York City during the Worst Terrorist Attack in America's History, being trapped during the Blackout of 2002 which left over 55 million North American's without power for days on end and living through some of the new breed of "Super Storms" that we are seeing more and more of in recent years
It got me thinking…….
All of the big names in the Prepper World talk about bugging out when all hell breaks loose and the importance a secure rural retreat, but the reality is many of us are currently tied to the big cities and town's due to our jobs and today's struggling economy, we can't afford expensive compounds in the Idaho hills and even if we could – not all of us can see the warning signs coming and be able to "Bug Out" in a timely fashion
So What Are We Supposed to Do?
The Smart thing to do is learn to Bug Into Your Apartment When The SHTF
And you are about to discover the secrets on how to Today
Why should you listen to me?
I have been involved in the Prepping world for over 30 years now – discovering the Survivalist world and mindset at the age of 14. At the age of 30 an amazing opportunity lead to working in one of the World's greatest cities : New York City. The trouble is in such a densely populated city you have ZERO chance of getting out in the time of a major event or crisis. The time spent in this city got me thinking and adapting my knowledge and skills to prep for a situation where I had no choice but to bug in to an apartment during a SHTF situation. I am not telling you this to brag , I am telling you this because I want you to have the benefit of my years of experience.
You can now follow along with my step by step course as I share all my secrets to hunkering down in your Apartment during a time of crisis
Introducing
How to Bug Into Your Apartment When the SHTF
It contains every single piece of information I discovered in the last 30 years, laid out in a clear and detailed, step-by-step format to ensure you results during a major catastrophe.
There's nothing but hard hitting, proven techniques that I have personally seen 100's of preppers use.
Here's just a tiny fraction of what you'll discover…
My 4 Step Guide to Picking Your Bug In Apartment
Step 1 is crucial to remaining safe and sound
Simple and Low Cost tricks to save your Door from being kicked in by hungry mobs
Security Tips that add crucial seconds to your survival during a Home Invasion
The best way to store water during a grid down situation
What Foods to stock up on – a HUGE mistake that many experienced preppers make
How a low cost solution to warm and cook your food saves you from alerting hungry neighbors that you prepared when they didn't
Communications and what definitely does not work when all Hell breaks loose
Weapons – what to avoid that could save your loved ones or even your neighbors lives!
What quiet, cheap and efficient energy sources you can rely on (and I don't mean noisy generators) when the power supply goes down
My Apartment Bug In Prepper Check list
And finally, probably the most important and pretty much FREE skill that every Apartment Bugging In Prepper should practice



What is it worth for You to have A Prepping Veteran reveal the Truth and finally have a proven system to what it takes to Bug Into Your Apartment during a Bleak Situation?
I've done all the hard work compiling everything for you and putting it in an easy to follow blueprint that you can easily follow
Now you have a genuine chance to follow a proven system that has worked for so many preppers in the past.
I can easily sell this information for well over $1000 considering what many individuals and seminars offer me.
Thanks to the reduced costs involved with doing business on the Internet and my sincere wish to HELP as many people as possible – I have decided to offer you immediate access to " How To Bug Into Your Apartment when the SHTF" for the reduced price of $89!
That's right, for only $89 you'll be able to uncover the secrets you need to score a stay alive when trapped in your apartment during a crisis! And the best part is you can get " How To Bug Into Your Apartment when the SHTF" digitally delivered to your computer so you can get started immediately!
Special offer limited time only
For a very limited time only you can get " How To Bug Into Your Apartment when the SHTF" for only $89  $17!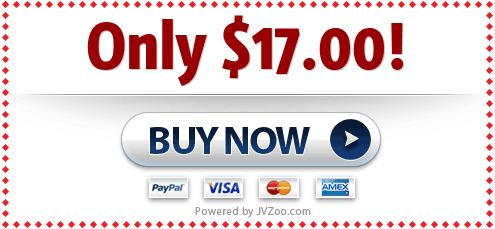 Take advantage of this Special price now
You can now Legally Steal my "How To Bug Into Your Apartment when the SHTF" course for just $17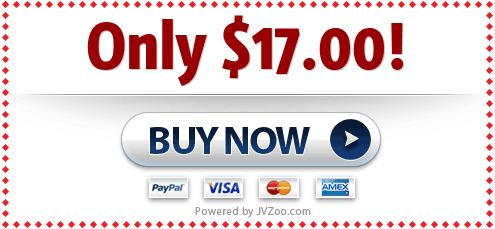 Don't worry its not a misprint ….Its going to cost just $17
Like I said earlier in this letter I want to help people like you out. Some people would charge hundreds for this information, but I have seen so many people in your shoes and I know how frustrating it can be stuck in a major city and not knowing how to protect your self and your family in a time of crisis.
There's more!
Order now and I will include two essential reports "Prepping on a Budget and "Prepper Food Storage Tips" just to help you get on your personal road to prepping, I am willing to include these reports absolutely free.
You clearly ONLY have 2 choices
1) Take the risk and grab yourself a copy of "How To Bug Into Your Apartment when the SHTF" along with a free copy of "Prepping on a Budget" and "Prepper Food Storage Tips" and start the journey towards piece of mind whilst your are based in a major city or town
OR
2) Leave this page now only to regret it forever. I don't plan on selling this course for long before I move on to other prepping ventures
Even if you are only slightly into the idea of staying safe in the coming climate we live in – you shouldn't think long and hard about your choice.
This is a great guide for apartment preppers. There's a lot of information in this guide that I haven't seen on other sites or books, specifically details about apartment evacuations and networking with other potential preppers. 2 thumbs up!

Rick from ready4itall.org

This info book is filled with great tips and information on how to survive "in place" during a disaster. Don't assume that a natural or man-made disaster won't happen to you. Just look at the victims of hurricanes, floods, forest fires, blizzards, terrorist attacks and mob situations in the last couple of years. This book will help change you from a victim to a survivor, by taking control of your situation and being prepared. You will learn how to "bug in" and survive in your own home.

-Lisa C in Kansas

AL,WOW!!!!,if someone gets this course and is still confused on what to do THEY are going to be the ones on the outside looking in wondering what went wrong

– David B Oregon
To your success in the trying times
-Alex the Prepper
Author of "How To Bug Into Your Apartment when the SHTF"